Hot Shot Trucking Insurance
February 3, 2017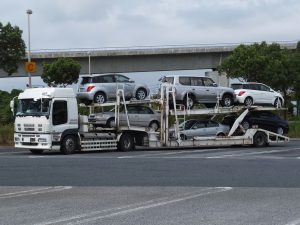 Hot shot trucking insurance is for truckers who specialize in the transportation or expedition of cargo. Often times, expediter's insurance and hot shot insurance are used interchangeably. And, if you are a trucker, shopping for hot shot trucking insurance can be a daunting and overwhelming task. With so many companies competing for your business, it is hard to know which one to choose.
Hot Shot Trucking Insurance Factors
Gaining an instant quote online might give you a spread of over $8,000, so it is hard to determine which policy to choose without first giving all the pertinent information. There are several factors that ultimately determine your insurance premium.
– The type of insurance agent you choose and the companies they represent
– The minimum coverages you need
– Any additional coverage you want
– Your limits and deductibles
– Your personal credit score
– The state in which you live
– Your CDL experience and driving record
– The class of your truck
Insurance Coverages
You will want a well-designed insurance policy to cover you in nearly every situation. Some of the available common options include the following coverages:
Comprehensive – Comprehensive insurance protects your truck on-road or off from physical causes of loss, fire, vandalism, and theft. You will want to ensure that your comprehensive coverage applies to both your truck and your trailer.
Collision – Collision coverage protects your truck in the event of a collision with a stationary object, other vehicle or rollover accident.
Binders, Tarps, Chains and Ramp Coverage – This coverage protects all of your valuable and costly equipment in case of vandalism, fire, theft or other damages.
Storage and Towing – This will provide you with the coverage you need in case you need to store your truck or have it towed.
Combined Deductibles – Combining your deductibles allows you to make one deductible payment in the event where multiple deductibles would apply.
Family Emergency Expenses – This allows for traveling and other expenses that your family incurs in case you are injured while on the job away from home.
Downtime – Downtime coverage provides a fixed rate paid to you every day for a month if you are out of work due to your truck being stolen, rendered useless during an accident or collision or inoperable due to vandalism or theft.
Loading and Unloading – Loading and unloading covers all goods or commodities while in the process of loading or unloading them from your truck.
Pollution Coverage (Broad) – provides liability coverage for your covered vehicle in the event of pollution discharge while transporting, loading or unloading cargo.
When it comes to hot shot trucking insurance, the best route to take is talking to one of our available insurance agents and find out which options fit you and your trucking insurance needs. Whether you fill out our form for a free quote or live chat with one of our helpful agents, Bobtail Insurance is always there to help you get the coverage you need and answers to all your questions.